Property Description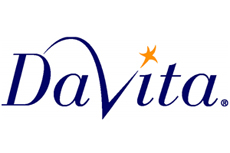 DaVita Dialysis Net Lease For Sale
This is a Private, Confidential and Off-Market Offering. This property is quietly being offered and is not being widely marketed on commonly used large listing services.
Extremely Rare New York City Location
More DaVita's confidentially available - inquire. .
Corporate Guaranty by DaVita - one of the 2 largest dialysis companies in the U.S. with over 2,100 domestic locations and serves over 7 million people worldwide
Publicly traded S&P Rated , NYSE symbol -úDVA-Ě.
Brand new 15 yr. primary term w/ rent increases during the primary term and FMV rent bumps in option periods !
Recession resistant and growing business catering to -úcaptive audience-Ě baby boomer demographic.
Warren Buffett's Berkshire Hathaway owns almost 20% of the outstanding stock of DaVita.
Rare NYC MSA location, over 1.3 million people within 3 mile radius !
Approx. $3,500,000 in tenant improvements including new roof, elevator, HVAC.
Almost 20,000 sf single tenant building 100% occupied by DaVita Healthcare Partners, Inc.
High demand location that operates under extended hours open 6 days per week !
Freestanding building originally built in 1943; renovated in 2015.
Up Zoned to a total of as many as 4 -ď 5 stories! Please check NYC zoning for details.
New long-term lease, featurubg 10% rent increases every five years.
Fortune 500, Publicly Traded Company.
The subject property is a single-tenant offering dialysis clinic, 2015 redevelopment.
Ability to add 3-4 additional floors.
Ideal demographics, densely populated location.
Attractive and assumable financing already in place that must be assumed - no chance that the owner will pay to defease the debt. Existing CMBS Debt must be assumed has current loan balance of ~$3.5M, 4.4% interest, 30-year amortization, 8 years left on the balloon.
---

---