Property Description
Located in an Income Tax Free State!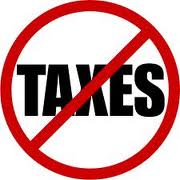 Florida Value-Add Shopping Center

UPDATE 10/30/17... Price Reduced from $9.5M to $8.9M. The NOI from Jan through August 31st is $391,050 ($48,881 NOI a month) with a yearly projected NOI of $586,575 plus the $12,000 (unit #150) for a total of $598,575.00. That is a 7.45% Cap in place with tremendous upside potential with current long term tenants paying way below mark value. (Market Rents $15-$26sq ft). This is a value-add property and if rents were at current market value, we would be selling at $11,990,000 (4.99% Cap Rate).

This property is NOT on market and is Confidential.

Motivated Seller - the only reason why the owner is open to a sale is they have identified another property and can use the equity from this center to close. If not sold in the next 30 days, the owner will hold for 2 years and sell at a 5.00% Cap Rate. Great opportunity to profit from built in equity at closing.

This property has not been affected by the recent Hurricane Irma.

Confidential, Off-Market shopping center.

Located in eastern Florida (Atlantic coast).

This 97% occupied ~75,000 sq. ft. retail shopping center is located in one of the best location is truly a Value Add Property.

The current long term tenants pay way below mark rents. For example, the major national retail anchor pays $5.50 sq. ft. and has been there for 23 years. This store is one of their most profitable locations as their lease is set to expire in 2020. The owner has have been in discussion raising their rent to $10 to $10.50 sq. ft. Publix Shopping Center has already offered $15 sq. ft., 20 year lease for this location and the owner countered back at $18 sq. ft.

This national retail anchor is paying $5.50 sq. ft., no cam, and they have indicated through discussions that this is one of their most profitable stores and $10 to $10.50 plus cam would be the revised lease amount in 2020. That is if the owner (or new owner) decides not to move further with the Publix scenario. This national retail anchor has 25,600 sq. ft. and is paying $140,800 yr. - that would more than double in 2020).

There is HUGE upside with rents moving up slightly still below market.

This is a highly confidential deal as the property management firm has no idea the owner is considering a sale.

Also the last vacant space is about to be rented to an Insurance Company for around $13 sq. ft.

We have a recent comparable sale that sold for $157 square foot (131,361 square foot total). This is a similar property to the Subject center. At $157 per square foot, this would give the Subject center a value of close to $12 million.

A second national retailer is only paying $6.50 sq ft. for 12,000 sq. ft. and their lease expires 7/2018 and they have indicated they would stay and pay between $10 to $11 sq ft. plus cam. A third tenant is a Medical Center tenant.

In the last few years, there have been about $750,000 in renovations that include a new roof, newer HVAC systems etc. Please also find attached a copy of the survey regarding the above referenced property.

Rental comps in the surrounding buildings are between $15 to $26 sq ft. indicating the subject property rents are way below market value, creating a true value-add property for a future investor.


---

---