Property Description
Located in an Income Tax Free State!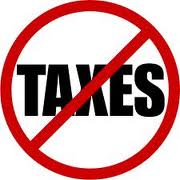 Florida Mobile Home Park | Owner Financing

This is an off-market, confidential, controlled and deliverable property.

Seller is Motivated.

This Mobile Home Park presents an investor with a unique opportunity to acquire a stabilized asset that has major upside potential.

The property is located in Duval County, Florida

The parcel is exposed to one of the busiest intersections in the area.

The ADT count is approximately 44,000.

This Mobile Home Park is approximately 6 acres in size and consists of 68 lots.

Twenty-Three (24) MH units are tenant owned.

Tenants pay for electric, water, sewer and garbage.

The park owns sixteen (15) units .

There are currently 28 vacant lots which presents a tremendous opportunity for additional units.

A rental increase of $30.00 per unit per month went into effect in January 2016.

There was no increase in the rent for 2017.

The next increase is due in January, 2018. (See Projected Value Add Income).

The six (6) acre parcel is contiguous to a shopping plaza that accommodates a 65,000 sq. ft. supermarket and six (6) additional retail rental stores

The owner anticipates 100% occupancy in the near future due to the current growth in the area

Additionally, the demographics in the area are strong with a projected growth rate of around 5 percent over the next few years.

The property is close to schools, shopping centers, hospitals, fire and police departments and major highways.

DESCRIPTION:
The property sits on a total of 10 acres: six (6) acres accommodate the mobile home park, and four (4) acres are used for the Supermarket and the additional six (6) retail rental stores. The park is on city sewer and water, and all lots are separately metered.

UTILITIES:
The property is serviced with public utilities: (water/sewer/electric). Each space is separately metered. The tenants pay their own electric, water, sewer and garbage each month. The park pays for the water, sewer and garbage, and is reimbursed by the tenant at the end of each month.

ZONING:
RMD-MH 2810

EASEMENTS:
Utility and street easements are present, which are typical. No adverse easements or encroachments are known.

LOCATION:
The property is in a densely populated with shopping centers and a variety of mixed businesses. A major Interstate Highway is located minutes from the property.

HIGHLIGHTS:
One of the premier development sites in the Southeastern United States is an Airport, which is located within two (2) miles from the property. With an abundance of property adjacent to the airfield , this Airport offers aeronautical businesses plenty of room to grow. There are currently many current noteworthy tenants.

OWNER FINANCING:
The owner will hold a PMM.

Prop. Type: Mobile Home Park
Prop. Size; Six (6) Acres
Total spaces: 68
Park owned units: 15
Tenant owned units: 24
Manager owned: 1
Vacancy: 28
Actual Gross Income 2017: $164,280.00
Other Income: (Tenant Reimbursement)
Overage Garbage Fee Income: $1,746.00
Total Income: $166,026.00

OPERATING EXPENSES:
Real Estate Taxes: $12,207.17
# Storm Water Fee: $3,082.06
Insurance: $3,949.16
Permit/Lic: $437.50
Accounting: $2,000.00
Supplies: $1,800.00
Electric: $618.64
* Manangement : $15,600.00
** Maintenance: $14,300.00
*** Water/Sewer: $19,152.00
**** Garbage: $12,294.06
Total: $53,993.00 ($53,993.00)

# Park gets reimbursed from the tenant for the Storm Water Fee yearly.

* Manager; Free lot rent plus $300/weekly ($15,600/yr.).

** Maintenance: The property maintenance is maintained between the manager and a working assistant who gets paid a salary of $275/wk. ($14,300/yr).

*** Water/Sewer: Each lot is separately metered for electric, water and sewer. The park pays for water and sewer, and tenant is charged for their usage and reimburses the park at the end of the month.

****Garbage: The Park pays $12,294.06/yr. for trash/garbage pickup. Each tenant (park owned and tenant owned units) pay $30/mo. added to their rent charge for trash and garbage.

PROJECTED GROSS REVENUE 2018:
Thirty-Nine (39) Units = $ 13,690/mo. $164,280/yr.
January 2018 rental increase: $50/mo. per unit. $1,950/mo. $23,400/yr.
Total: $15,640/mo. $187,680/yr.

PROJECTED VALUE ADD INCOME JANUARY 2018:
a) Twenty Eight (28) vacant lots: (IF Tenant Owned) @ $325/mo. = $9,100/mo. = $109,200/yr.
b) Twenty Eight (28) vacant lots: (IF Park Owned) @avg. $500/mo. = $14,000/mo. = $168,000/yr.

Scenario (a): Gross annual income @ 67 units = $311,316/yr.
Scenario (b): Gross annual income @ 67 units = $370,116/yr.


---
Mobile Home Parks For Sale
---