Property Description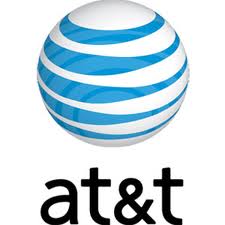 AT&T Triple Net Leased Investment Property
This is a Private, Confidential and Off-Market Offering. This property is quietly being offered and is
not
being widely marketed on commonly used large listing services.
Losing out on properties as fast as you see them? Tip: Shoot first, then aim later. If a property hits most of your high points, move to lock it up first with our Non-Binding Letter of Intent ("LOI") rather than over-analyzing then losing the property when ready to pull the trigger. Email or call us at (800) 664-1031 to request that we send you our buyer-friendly LOI.
Corporate Guaranty. The subject property is a service facility built specifically for the tenant, BellSouth/AT&T. BellSouth currently occupies the property under a 20 year lease. The property consists of 2 buildings that contain a total of 2,832 square feet. The office building consists of 1,632 square feet while the garage building consists of 1,200 square feet. The site also contains a significant amount of paving and contains 48 parking spaces. The site is gated and substantially enclosed by a cyclone fence. The buildings were constructed in 2006. and currently exhibit good maintenance. The following is an executive summary of the information that we present in more detail in the report.
Latest Net Lease Arrivals
Latest Ground Lease Arrivals
About the Tenant
Corporate Signature. S&P Investment-Grade Credit Rating of "A-".

AT&T Inc. (NYSE: T)

Together with its subsidiaries, provides telecommunication services to consumers, businesses, and other service providers worldwide. Its Wireless segment offers wireless voice communication services, including local wireless communications service, long distance service, and roaming services. This segment also sells various handsets, wirelessly enabled computers, and personal computer wireless data cards; and accessories comprising carrying cases, hands-free devices, batteries, battery chargers and, other items. This segment sells its products through its own stores, or through agents or third party retail stores. The company's Wireline segment provides voice services, including local and long-distance services, calling card, 1-800 services, conference calling, wholesale switched access service, caller ID, call waiting, and voice mail services; and application management, security service, integration services, customer premises equipment, outsourcing, government-related services, and satellite video services. This segment also offers data services, such as switched and dedicated transport, Internet access and network integration, data equipment, and U-verse services; high speed connections comprising private lines, packet, dedicated Internet, and enterprise networking services, as well as DSL/broadband, dial-up Internet access, and WiFi products; businesses voice applications over IP-based networks; and local, interstate, and international wholesale networking capacity to other service providers. In addition, its Advertising solutions segment publishes yellow and white pages directories; and sells directory advertising and Internet-based advertising and local search. The company was formerly known as SBC Communications Inc. and changed its name to AT&T Inc. in November 2005 as a result of merger with AT&T Corp. AT&T Inc. was founded in 1983 and is based in Dallas, Texas.