Property Description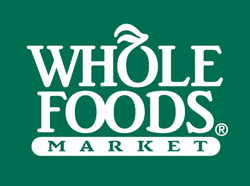 Whole Foods Market Net Lease Property For Sale
Whole Foods was recently acquired by Amazon!
Trophy Location
S&P Investment Grade Tenant
This is an Off-Market, Confidential, Controlled and Deliverable Property.
Brand New Whole Foods
Irreplaceable Location with complete barriers to entry.
Located in the heart of a very affluent area.
Demographics are very impressive.
20-Year Primary Lease Term
Six 5-Year Options
10% increases every 5 years, including in the Primary Term and in the Options
Located in the best location an owner could ever want
Located on a major artery.
The State shown is representative only. The Actual location will be provided to qualified buyers. Located in one of the following Northeastern States: Delaware, Maine, Maryland, Massachusetts, New Hampshire, New Jersey, New York, Pennsylvania, Rhode Island, Vermont, Washington D.C.
---

---
About the Tenant
Whole Foods Market Inc. is an American supermarket chain exclusively featuring foods without artificial preservatives, colors, flavors, sweeteners, and hydrogenated fats. It is the United States' first certified organic grocer, which means it ensures, to National Organic Program standards, organic integrity of the heterogeneous products from the time they reach stores until they are placed in a shopping cart. It opened on September 20, 1980, in Austin, Texas, its current headquarters. As of September 2015, it has 91,000 employees and 431 supermarkets in the United States, Canada, and the United Kingdom,[1] and has its main produce procurement office in Watsonville, California.