Property Description
Located in an Income Tax Free State!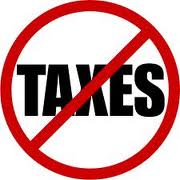 Cash Flowing Four-Plexes For Sale

392 Units.

Bulk package of brand new fourplexes for sale

Buy one or more (individually priced at $310,000)

Spec inventory ready to close

There are few bright spots in the multi-family space lately as rising costs and selling prices have crammed cap rates down. Rising interest rates have hammered cash-on-cash returns. The spread between the cap rate and the interest rate has narrowed and vanished completely in many markets.

Those without huge down payments cannot seem to find anything that will produce a cash flow. That is a problem for investors and developers alike. What is the solution?

A few years ago, a group of builders, developers, property managers, and investors joined forces to see if they could create what they could no longer find. They wanted to be able to supply the market with a high yield multifamily form-factor that could be built in quantity and sold to the full-spectrum of investors from Busy Professionals to institutional investors deploying billions in capital.

The project needed to be scalable and that meant that the renal demand needed to be strong.

The fourplex is one of the most basic building blocks in the multi-family space. It offers attractive financing terms and generates steady rental income. Our communities are comprised of lots of fourplexes. You can buy as many as you can afford.

• If you are a private cash flow investor looking for one fourplex we can help you.

• If you are looking for a 1031 exchange property of between $310,000 to $33 Million we can help you.

• If you are an institutional investor or crowd funding group looking to deploy large amount of capital we can help you.

While the standing current inventory is around $10M, we have several future projects that are available in whole or in part that have 200-300 units each. Ideally we are looking for a large investor to buy all our production down the road.

The Fourplex Overview:
3,899 Square Feet Interior
10,000+ - Square Foot Lot
✓ 15.00+% Cash-on-Cash Return (Proforma)
✓ 8.80% Cap Rate with Property Management Factored In (Proforma)
✓ Brand New Construction
✓ Spec Inventory sold 100% leased or pre-leased.
✓ Close when 100% leased at $3,400 per month in total rents.
✓ 30 Year fixed rate Conventional Residential Financing Available with 20% down (subject to approval and restrictions.)
✓ Located in an area of substantial growth and economic output.
✓ Gated community near an award winning elementary school.
✓ High quality construction, finishes, and appliances.
✓ Rent ready – window coverings and appliances all included.
✓ Brick and stone exterior.
✓ Buy one or take down a Bulk Package that suits your requirement.

We have actual closing and actual rentals in the community and have been getting the rental figures stated above.

Location: Texas
Texas is the #2 largest in terms of surface area and the in terms of total population. Its economy is larger than Australia and South Korea. It's a great place to own rental property as it is landlord friendly and a growing population ensures a need for housing well into the future.


---
Multifamily / Apartment Properties For Sale
---
Search For Student Housing
---
Search For Multifamily Development Sites
---